Decisions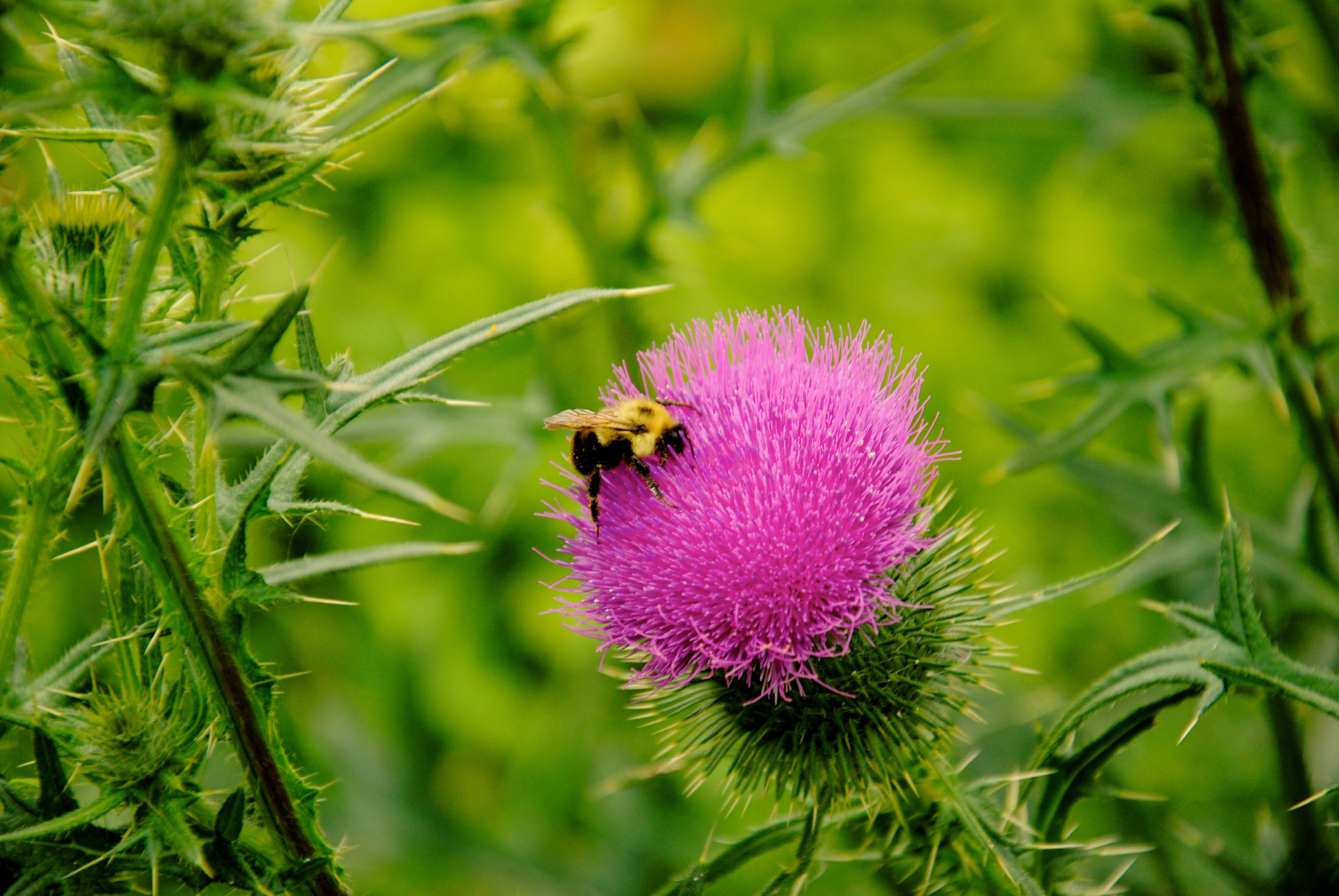 Decisions don't always work the way you intend them to.  That's a good thing, it keeps life interesting and it keeps our imaginations flowing. For instance,  the image above comes from a corner of my garden. A huge thorn had started to grow without my noticing. By the time it came to my attention it was covered in buds. I'd like to see the blooms  on that, I thought, I'll dig it up later. Yes I'm like that, weeds are only plants you don't want.
Well later came and having satisfied my need to see the bloom I headed toward the thorn, shovel in hand. I found a bee on it. No I'm not afraid of bees, quite the contrary. I like bees and they've been having a hard time of it lately so it seemed a shame to disrupt this one. So, instead of digging up a thorn I replaced my shovel with a camera and captured this shot. I thought it was rather appropriate for this post.
You see I had a completely different post on decision making planned for this week. It's a good post and you'll see it in September. Between now and then I'm going to take a bit of a pause. I have a number of projects underway that are all important to me. This blog is one of them.  In an effort to manage all of my projects I wrote several blog posts in advance, but as my fellow bloggers know, there's more to blogging than writing. The thing is, I simply don't have time for everything at the moment, so I thought,
I could put the blog on hold for six weeks
I could find someone else to manage it
I could hire a virtual assistant
I could just keep posting and work late at night to keep up.
I don't want to do any of those things.
Decisions are interesting things. You don't always know where they will lead you. Digging up a thorn or taking a photo. Here's my decision. I'm going to take a photo every week.  I can't promise you beauty, invention or drama.  I'm an amateur, amateur photographer but, I will make an effort to share something that caught my eye, attention or imagination. Then I'll ask you to share what you see, where your imagination lead you in the comments. I won't always be able to respond here, but I will always read your comments and I very much appreciate them.
See you soon.
---